This weekend was awesome!
Only in Japan can they take a natural phenomena like a mud flat, and turn it into a HUGE event!

Sunday 3,500 people from Japan and 12 other countries came together to play in the mud!

As a crazy person myself, I could not pass this down! Joining a team hosted by the BOE of Saga Prefecture, I entered the 25th Annual Gatalympics!

Getting down and dirty in the mud was great! Sadly even when covered in mud I still managed to burn the crap out of my arms and face... le sigh! But it was soooo much fun!

Before the fun began: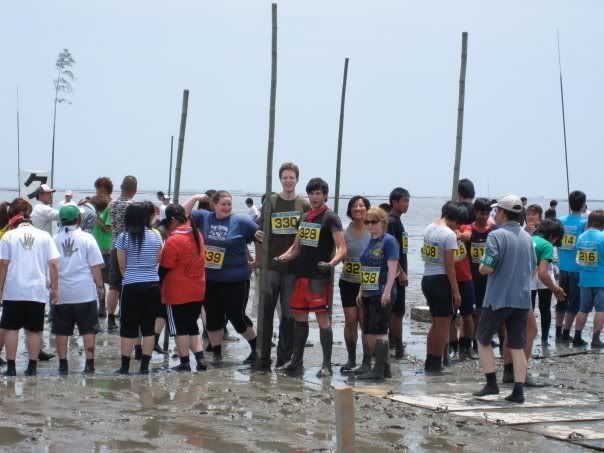 And now I am a true dirty gaijin!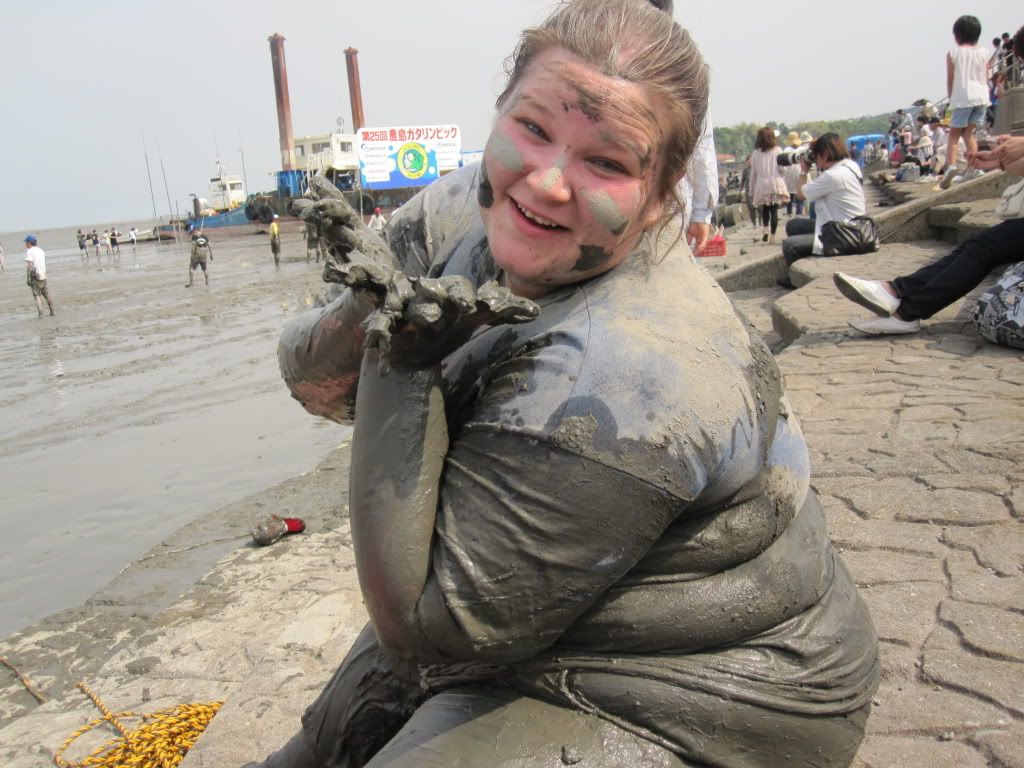 I met a famous Japanese comedian... can't remember her name- sorry! If you recognize her from the pic (those in Japan) let me know! I know she is from Osaka. She had a crew that followed her every where and when she found out I was participating in the Mud Sumo event, the rivalry was on! Look for me on National Tv (again- for those of you in Japan)!!




If you want to see pics- head on over to my facebook page!

http://www.facebook.com/album.php?aid=129807&id=619951182&l=d45be7ba53



also check us out doing Tug of war on youtube: http://www.youtube.com/watch?v=xrrXZXQ7cpw&feature=related

I hope that is the right place....

God it was fun!